It's been well over a year since I've ordered cosmetics from one of my favorite brands, EyesLipsFace. So, here's a look at some tried-and-true as well as some new products I ordered back in June.
e.l.f. Studio Cool Bronzer: Great alternative to my much adored Guerlain Terracotta Bronzing Powder. Not too red and not too orange--plus I love how I could customize the tan by dipping my e.l.f. Studio Complexion Brush in the desired blocks. Although, I just don't get the white block. I try to avoid it at all cost. I think it makes my skin look ashy.
e.l.f. Studio Warm Bronzer: Way too light for my skin tone, however I use it as a luminizer for my face and body. Creates a subtle tasteful glow
.
e.l.f. Essentials Zit Zapper: One of the cheapest yet effective acne treatments that I know of.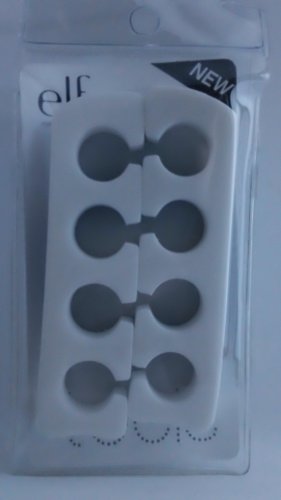 e.l.f. Essential Toe Separators
e.l.f. Studio Eyebrow Treat & Tame in Dark: I'm shocked to discover that the treat ingredients actually include retinyl palmitate and the tame contains a "fiber enhanced mascara formula". I'm pretty excited to give this product another try.